PP WOVEN FABRIC PP Fabric in Roll forms & Bags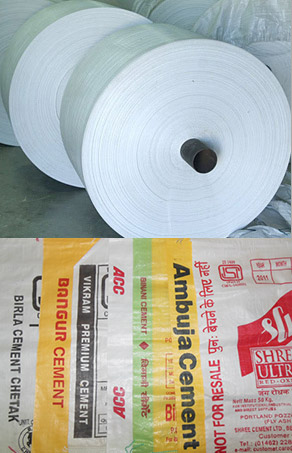 JEIL is capable of producing PP woven Fabric from 50 gsm to 200 gsm that can be used for a variety of applications, such as small bag, making tarapaulins, grain covers, car covers and many others.
The fabric can have width from 300mm to 1500mm tubular and 600mm to 3000mm slit open. The fabric can be coated only upto width 3000mm.
BOPP Laminated Bags
PP Woven Bags with Liner
PP Laminated Fabric
PP Woven Gusseted Bags
PP Woven Type Bags
SPECIFICATION:
Width : from 300mm to 1500mm (tubular) / 600mm to 3000mm (Slit open)
Printing : four colour flexographic
Send Inquiry